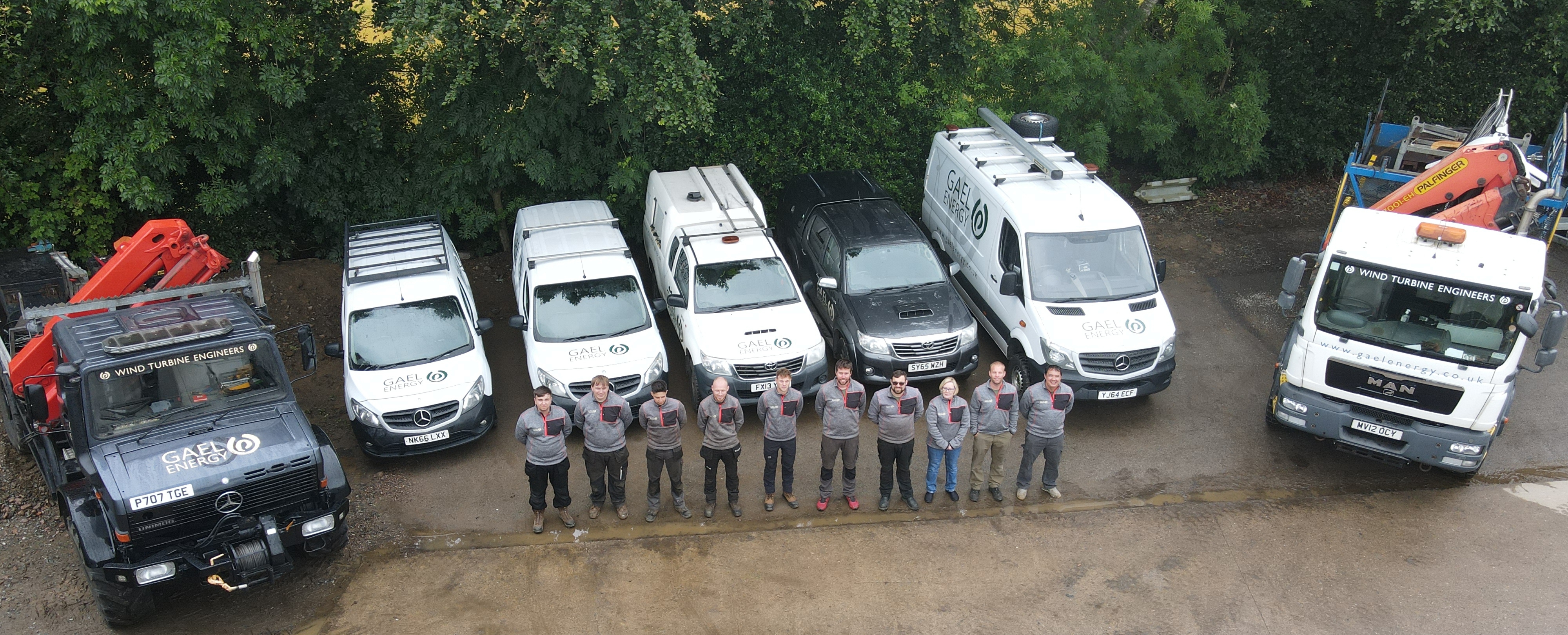 At Gael Energy we pride ourselves on the passion and skillset of our employees. Please see below for employee profiles.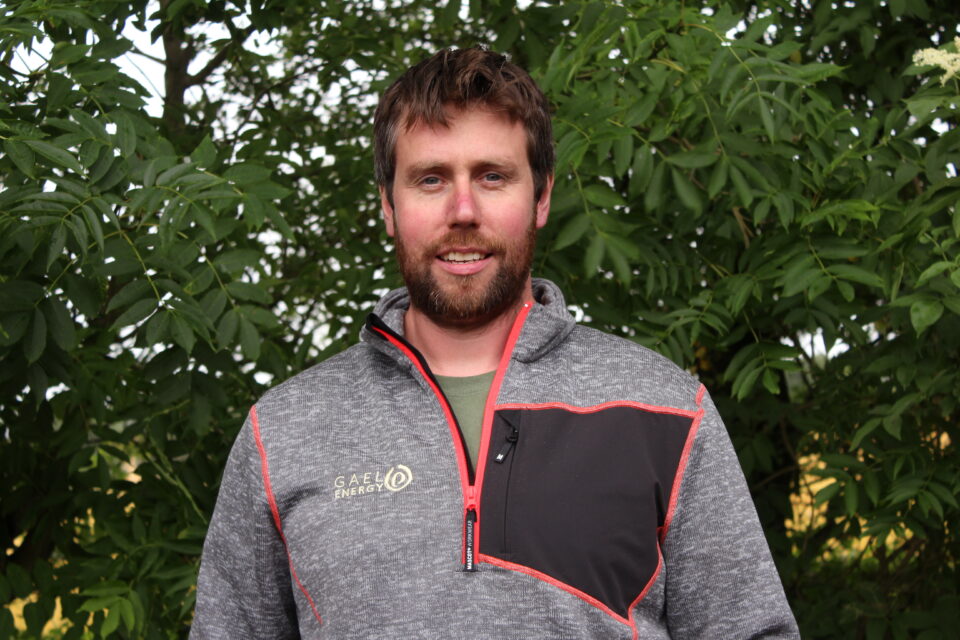 Hamish Campbell
Managing Director

Hamish grew up in Sutherland and emigrated to New Zealand in 2003 to complete an apprenticeship in aviation engineering with Air New Zealand. He then worked as a licensed helicopter engineer until he returned to Scotland in 2010 to work in the early stages of the offshore wind industry for Siemens. Hamish worked on the construction of projects such as the London Array, Greater Gabbard and Tim II, a test site for Siemens 6MW turbines.
In 2014 he started Gael Energy Ltd to service the growing needs of the sub 100kW wind turbine operations and maintenance industry. He has now grown the company to employ 10 engineers and strives to build the business to serve the larger scale wind industry and expand the Gael Energy offering to provide O & M services to the >100 kW market.
Hamish is interested in mountain biking, Landrovers and cooking.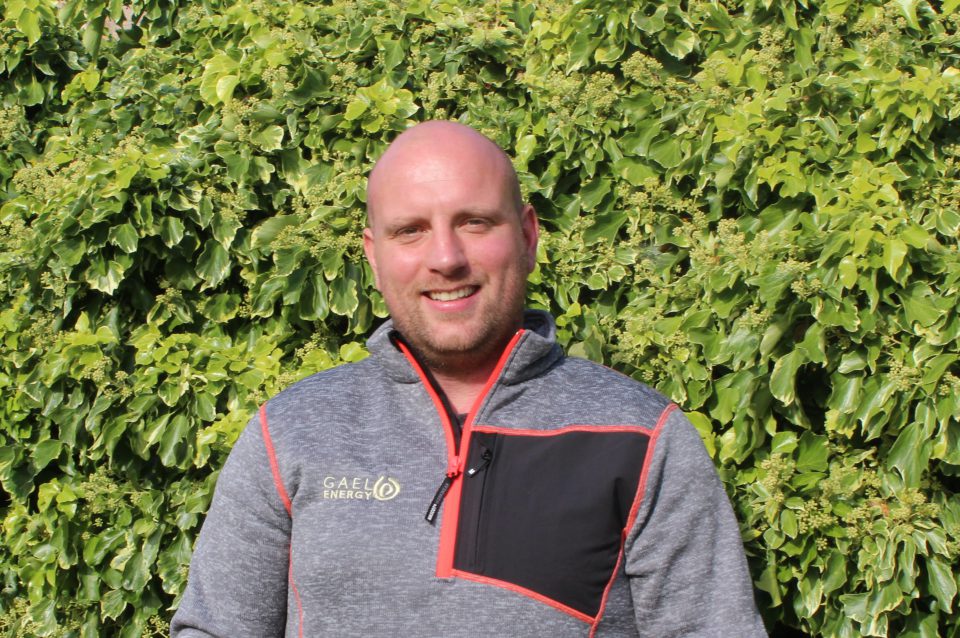 James MacRae
Operations Manager

James grew up in a small fishing village in the north west coast of Scotland. A lifelong interest in engineering led to joining the Royal Engineers in 2002 where he learnt his trade of Plant Operator Mechanic.
In 2009 James joined Enercon where he became part of a four-man installation team, becoming Lead Installation Technician within a short period of time. During this time James worked throughout Scotland and the UK installing E33, E44, and E70 2.3 MW wind turbines. He also helped with servicing and maintenance campaigns in his time with Enercon, which was mainly based on the Isle of Skye.
While enjoying the onshore life, James wanted to give the offshore industry a try and accepted a position with Dawson Energy where he worked on Siemens 3.6MW turbines on sites such as London Array, Lincs, GYM and Heligoland. This role involved installation and snagging works and is also where he first met Gael Energy Managing Director, Hamish Campbell who worked on some of the same projects whilst working for Siemens Wind Energy.

James decided to come back onshore in 2015 and has spent the last 6 years working as a Site Supervisor at Novar and Beinn Ghlas wind farms, which in total have 48 B600 WTG turbines between both sites.
James's hobbies are attempting to play golf, cycling and the great outdoors.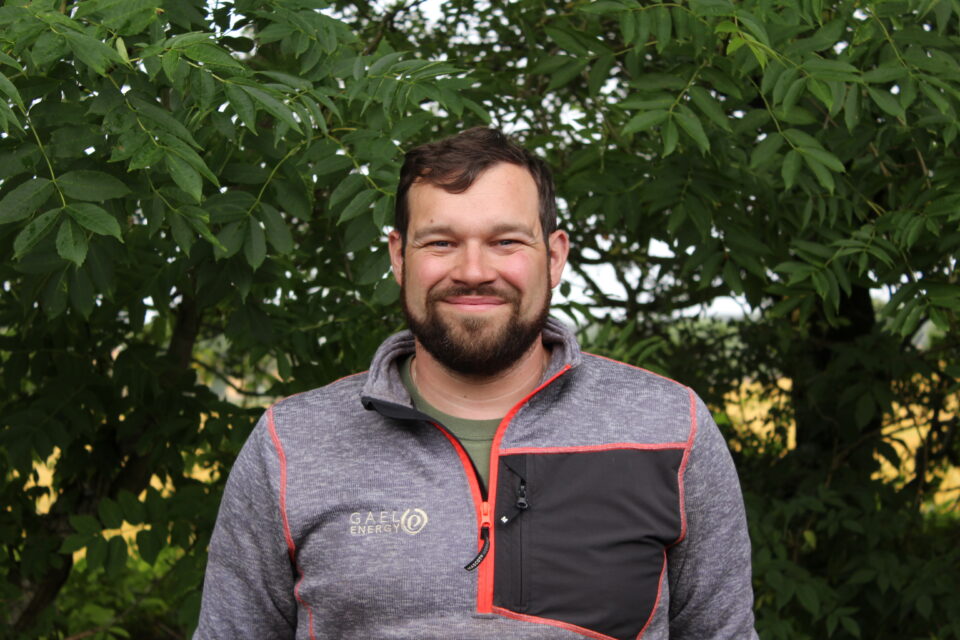 Julien Vialettes
Operations Manager

Julien was born in France, and moved to Scotland permanently in 2007. He has always had a keen interest in engineering, completing an apprenticeship with Volvo Truck France in 2003 in his home town of Albi. Julien went on to work as a marine Hydraulic Technician in Aberdeen shire, and then spent 5 years as a service engineer with Palfinger working across Scotland. Julien joined Gael Energy in April 2020 and now manages the small turbine division of the company.
During his training in France, Julien was part of extended apprenticeship organization, working in a variety of engineering businesses to learn the full suite of engineering disciplines. Julien remains actively involved with this organization, including mentoring young people pursuing the same path into engineering careers. Julien is passionate about developing the skillsets of those who work alongside him and growing a business with core values front and centre.
Julien's interests are the countryside, food, drink and music.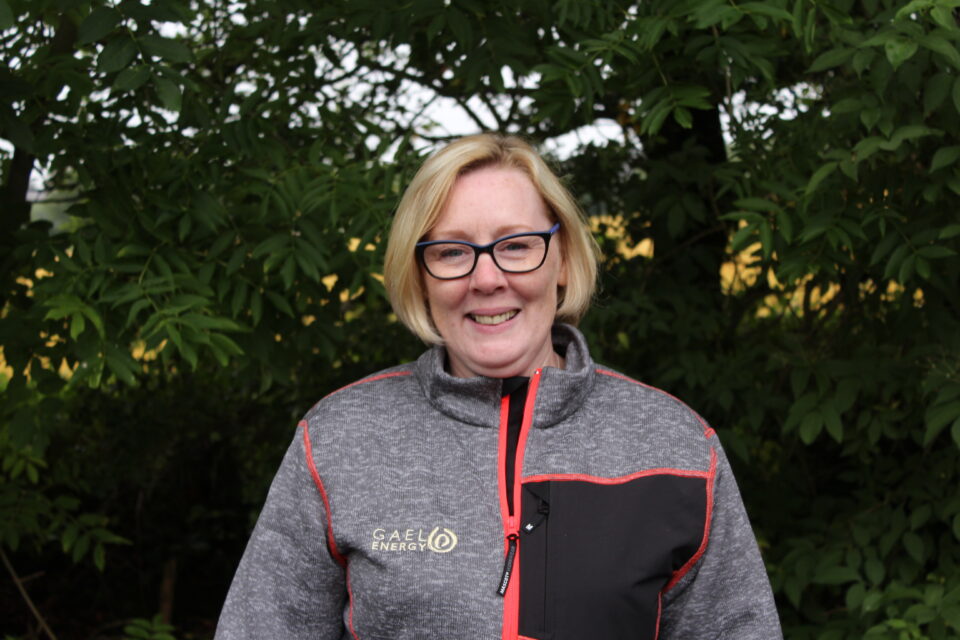 Alison Maiden
Training & Quality Co-ordinator – Invergordon Base

Alison worked for 13 years in a local multi discipline onshore and offshore oil and gas business, where her roles included working in the HR and HSEQ departments, and as the Training Coordinator for the business.
Alison's hobbies include family, friends and walking.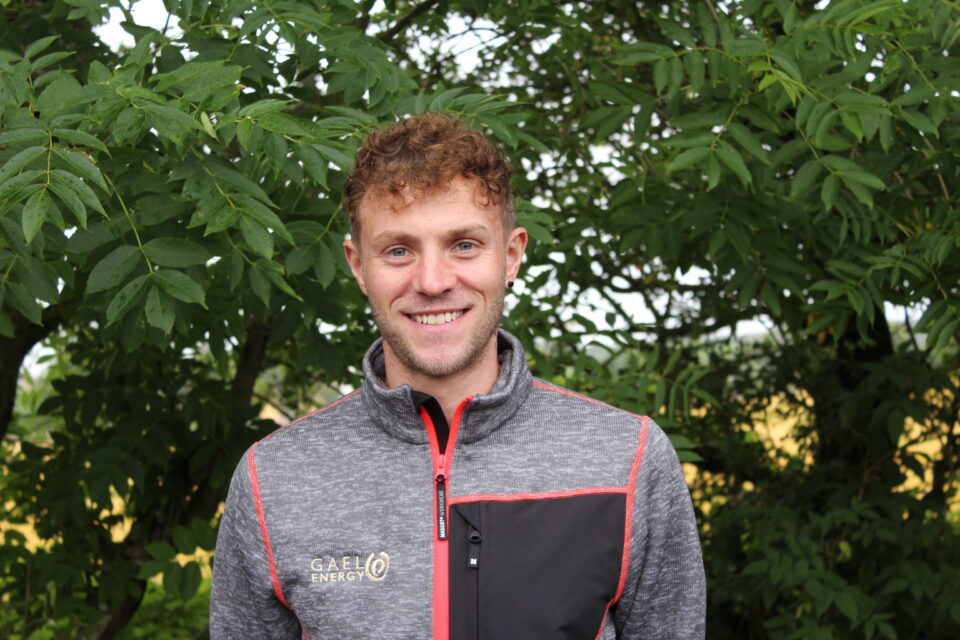 Lloyd Butterworth
Lead Engineer – Mintlaw Base
Lloyd is from a farming background and has always had a keen interest in Engineering, mainly working in the offshore subsea industry for well control equipment for the past 10 years. Lloyd has also worked as Workshop Manager with Yardbury Kinetics, and as Mechanical Engineer with Techneik, both positions covering offshore mechanical and subsea operations.
Lloyd's interests are family, paddle boarding, snowboarding and the great outdoors.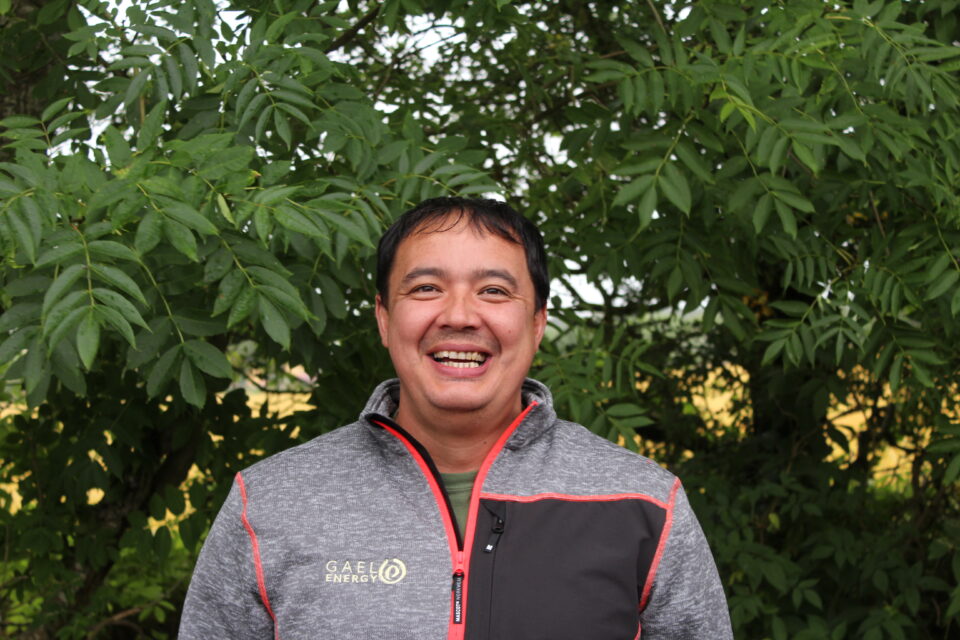 George Moffat
Lead Engineer – Dalbeattie Base
George has been a wind turbine technician since 2015 in the small wind sector, and prior to that worked as Royal Engineer in the British Army.
His interests include fishing, hiking and the great outdoors.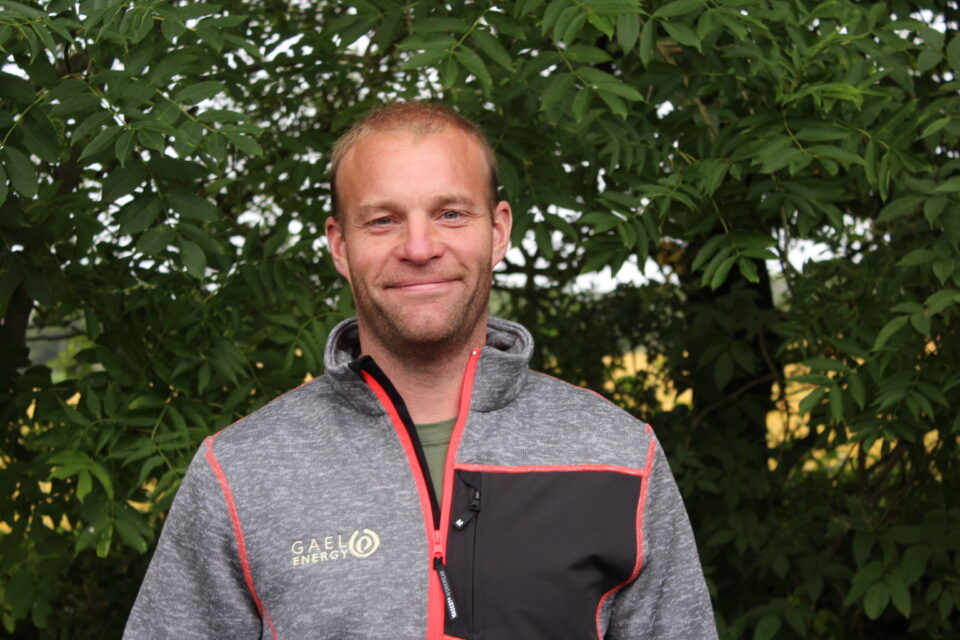 Jonathan Clague
Lead Engineer – Dalbeattie Base
Jonathan has been a wind turbine technician since 2015 in the small wind sector, and prior to that worked as a biomass heating engineer, coming from a background in the plumbing industry.
His interests include golf, mountain biking, kayaking and horse riding.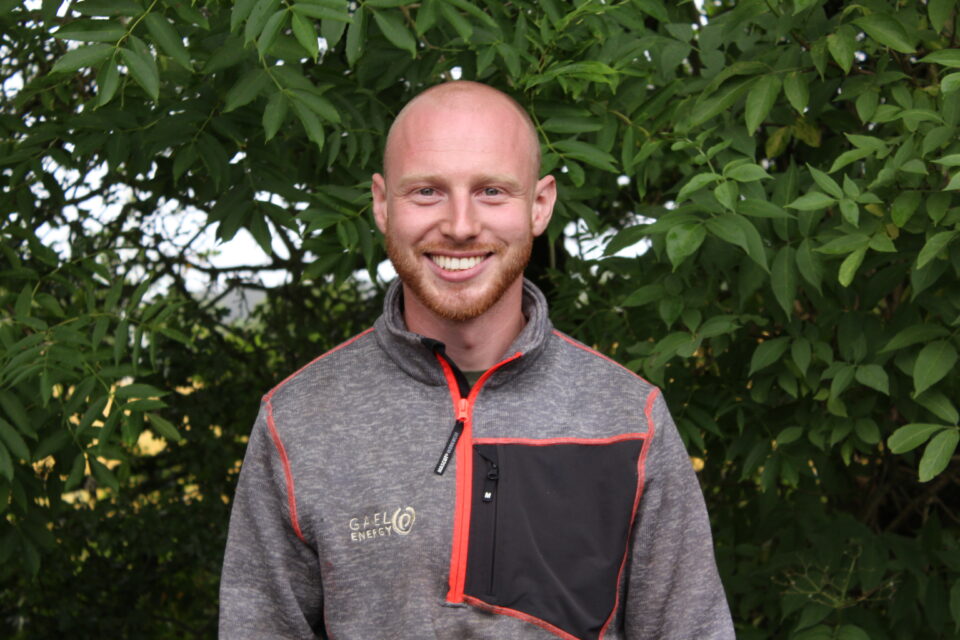 Ben Sutherland
Lead Engineer – Invergordon Base
Ben has always had a strong engineering interest which led him to work as a mechanic across the world including positions in NZ, Australia, USA & SE Asia and Scotland. He more recently worked as a mechanic at Volvo Truck & Bus in Inverness prior to joining Gael Energy in April 2021.
Ben's interests include Landrovers and motorbiking.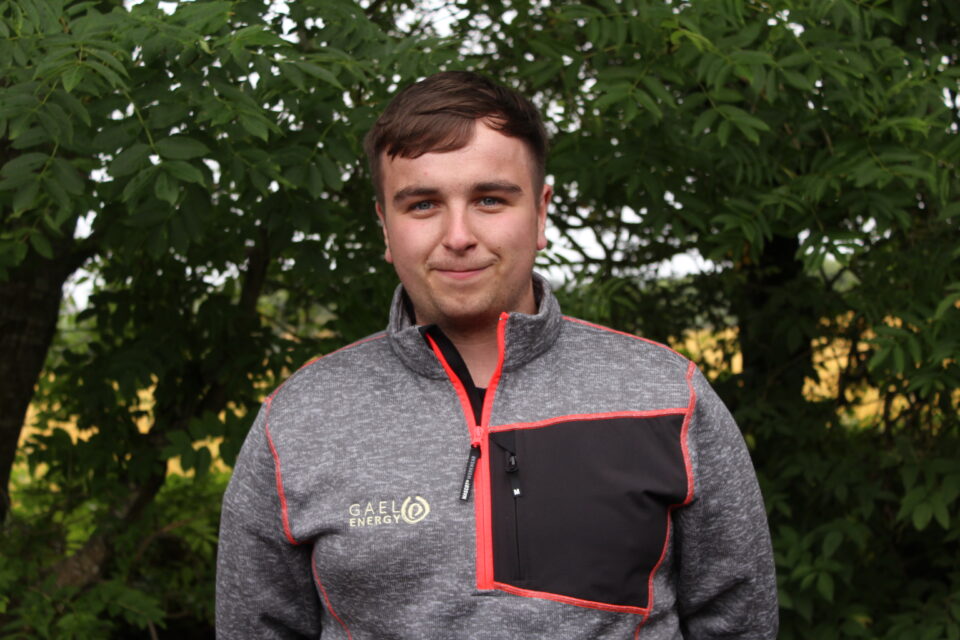 Alex Hodge
Lead Engineer – Mintlaw Base
Alex has spent his career to date involved in the small wind industry, beginning with working as part of a team in a large electronics company in Ireland, making turbine components and automatic lift and weigh systems for refuse collection lorries. He then went on to be involved in the manufacture of C&F 6kW to 100kW turbines at the TMSL factory in Galway.
In 2016 he moved to Scotland to work in the operation and maintenance of small turbines, principally on C&F turbines. Alex joined Gael Energy in July 2021 and brings a wealth of experience with a specialty in the electronics side of turbine engineering.
Alex's interests are car mechanics and friends and family.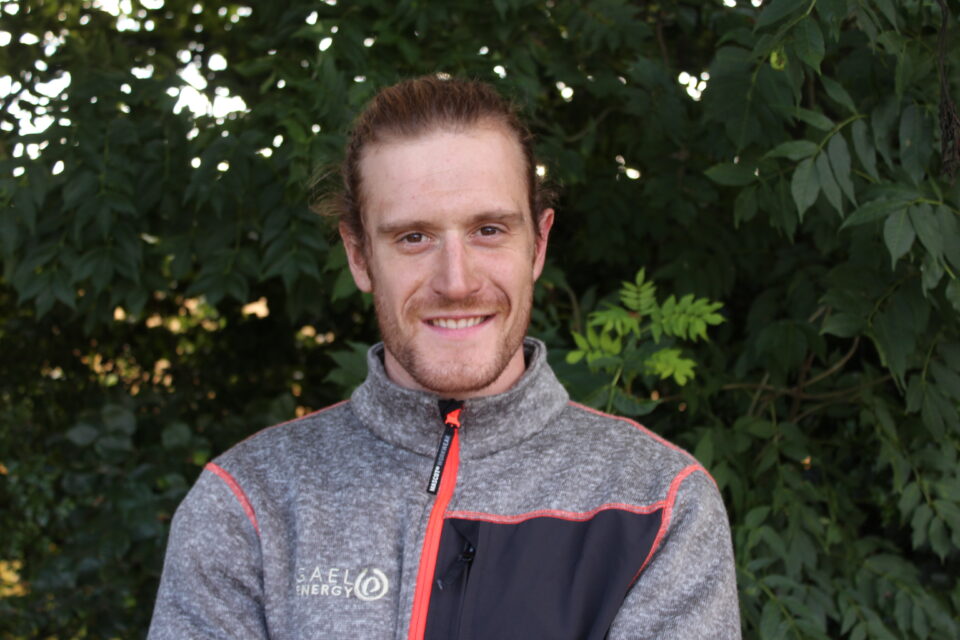 Adrien Haro
Engineer – Mintlaw Base
Adrien joined Gael Energy in August 2020 as part of the Erasmus education programme, from his native France. Adrien is a qualified electrician having worked in the industry since 2011. Adrien is also part of the same extended apprenticeship organization as Julien Vialettes, and has spent time working in Swizerland as part of the programme.
Adrien is interested in climbing, swimming, hiking and rugby.
Robert McCallum
Engineer – Invergordon Base
Robert has been with Gael Energy since August 2020 and previously worked for 4 years in the RAF in the aircraft refueling and driving division.
Robert hails from the Black Isle in Easter Ross and is interested in mountain biking.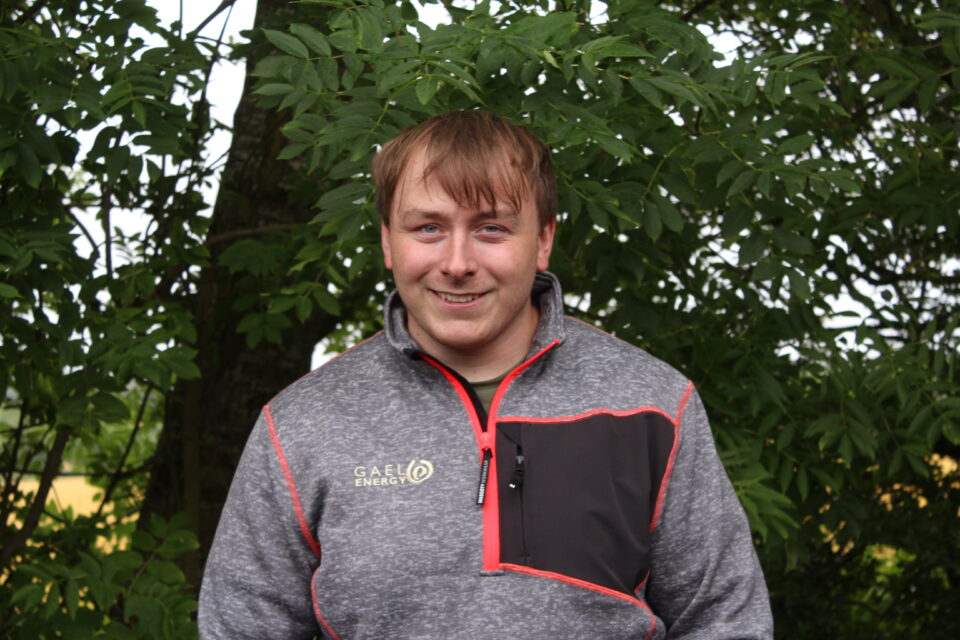 Sean Whyte
Engineer – Mintlaw Base
Sean previously worked for Baker Hughs in Inverurie in and completing his apprenticeship there as mechanical fitter refurbishing off shore equipment over a 5 year period. He has always had a strong interest in engineering and when he is not satisfying that, he can be found on the Rugby field at Ellon where he plays as a prop.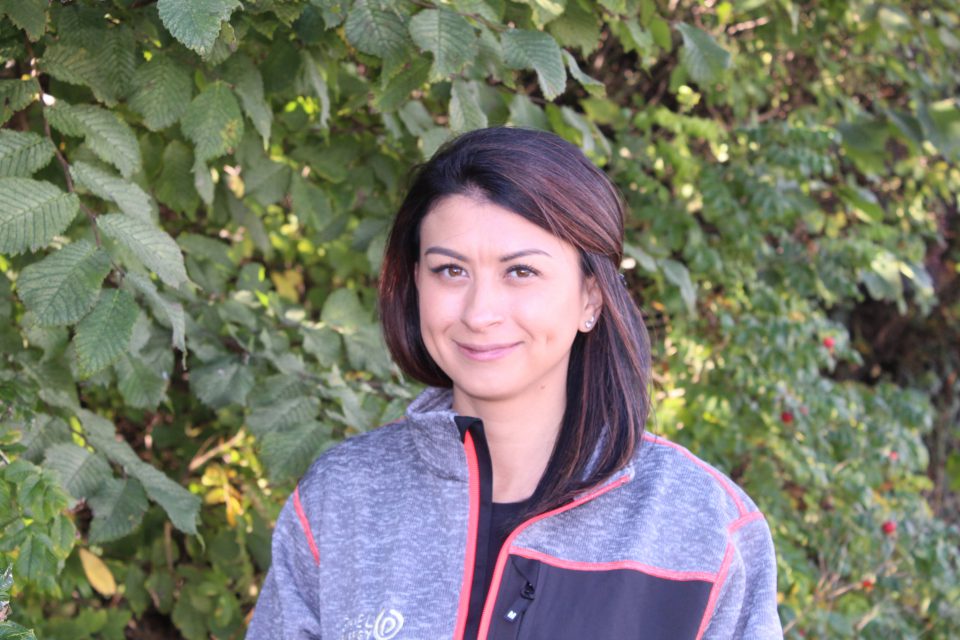 Nadia Henderson
Operations coordinator

Nadia joined Gael Energy in October 2021 after working 3 years in the shipping industry. Prior to this she worked in the oil and gas industry for 6 years and has a wide breadth of experience in operational support. Her time spent supporting vessels across the north of Scotland has reinforced her need for networking and continual growth both in her personal and professional life.
She was brought up in Invergordon and enjoys walking in the great outdoors and reading.